Fellow Investor,
Hello, Bryan Perry here.
In this brief message, I'd like to tell you about a monthly dividend payer with an eye-popping annual yield of 10.94%.
That's 5x more income than traditional plays – like one-year CDs or Treasuries – are paying right now.
In addition, I'll also tell you about three other monthly dividend payers with high annual yields.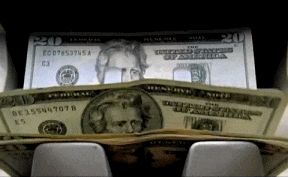 Depending upon how much you invest, these investments pump out checks of around $455 every 30 days.
Plus, some of them are doing so well they generate double-digit capital on top of those fat dividends.
If you act right now, you can get your first monthly check in less than three weeks — and then keep adding thousands of extra dollars a year to your bank account, all in CASH!
That's just the beginning.
In the next few minutes, I'll show you an easy way for you to collect an entire SERIES of monthly dividend checks from some of the best companies in America — businesses similar to Apple, Nike, Chevron, Home Depot, and many others…
Which pay excellent dividends as high as 10.94% every 30 days.
Juicy monthly dividend checks like these can give you a guaranteed income stream for life… while also providing a significant degree of safety to your portfolio as a whole.
Unlike bonds or bond funds, these monthly dividend payments will likely not fluctuate if interest rates rise again within the next few months, as many experts predict.
Not only that, these supercharged income investments…
Provide annual dividends 5 – 10 times greater than what you can get from most dividend stocks, bank CDs and Treasury notes…
Give you a realistic way to earn an average annual return of 10% or more for the rest of your life…
Outperform most bond funds and bond ETFs available by a significant margin…
Provide you with rock-solid safety in a time of increased economic uncertainty as the underlying investments hold – even increase – their value…
Hand you annual yields as high as 10.95%… for checks worth HUNDREDS OR THOUSANDS OF DOLLARS every month AND, best of all…
Help you enjoy a more prosperous retirement…
I'll tell you about all of it in this brief message, and in a brand-new special report I've just prepared called, Double-Digit Monthly Payers for 2018.
This report is NOT available in any store.
You can't buy it on Amazon or with your Kindle.
I prepared it exclusively for subscribers to my Cash Machine advisory service.
In this report, I reveal the very best double-digit monthly payers for 2018 — stocks and other investments with yields as high as 10.95%, and even bigger total returns.
Plus, I'll show you how to put together a portfolio of the very best double-digit monthly payers that will give you a guaranteed income for life… and do so in a way that actually takes advantage of rising interest rates.
I'll tell you how to instantly download a FREE copy of Double-Digit Monthly Payers for 2018 in a moment.
First, let me say a few words about why it's a realistic goal to safely double, even TRIPLE, your monthly cash flow from investment income over the next several months…
You Don't Have to Settle for Rock-Bottom Yields Offered by Banks, Money Market Funds and Bonds!
After nearly three decades working as a financial advisor for top Wall Street firms like Paine Webber and Bear Stearns, I now dedicate myself to helping individual investors safely increase their income with investments like these double-digit monthly payers.
My income advisory service, Cash Machine, specializes in finding safe income investments that are overlooked by most other analysts.
These highly specialized investments result in annual yields averaging 10% or more…
But they ALSO produce total returns (including capital appreciation) that can make your mouth water.
This is one of the secrets of income investing. Double-digit monthly payers often increase in value, regardless of what the broader market is doing.
For example, the monthly payers I am about to tell you have all seen their shares appreciate significantly over the last year, with gains from 22.36% all the way to 39.23%.
All the while, they've consistently doled out monthly cash payments with yields of almost 11%.
Better yet, many have DOUBLED investors' money, often in a matter of months, by adding share price appreciation to your total gains. Here are just a few of our winners…
135.75% profit in Cheniere Energy Partners L.P.
131.5% profit in Linn Energy LLC
122.7% profit in Atlantic Power Corp.
119% profit in Penn Virginia Resource Partners
118% profit in Terra Nitrogen Corp. L.P.
110% profit in Alliance Resource Partners L.P.
92.2% profit in NorthStar Realty Finance Corp.
84% profit in Diana Shipping Inc.
82% profit in Eagle Bulk Shipping Inc.
Now, my purpose for reaching out to you today is to reveal how you can use the very best of these investments to supercharge your own portfolio beginning immediately, creating a far more prosperous retirement than you may have thought possible.
Later on, I'll invite you to try out my Cash Machine advisory newsletter on a 100% risk-free basis — and get up to SIX free profit bulletins as well…
…But first, let me explain why more and more investors are adding MONTHLY dividend payers to their income portfolios…
Imagine Enjoying Additional
Income from Investments that
Pay as High as 10.95%
If there is one thing income investors love more than quarterly dividend payments… it's MONTHLY dividend payments!
There are several advantages to receiving monthly dividends:
Advantage #1: Regular income. You'll have peace of mind knowing exactly how much money to expect each month.
Advantage #2: Less volatility. Frequent payments help to stabilize the share price, so you won't see much of a drop after the payout.
Advantage #3: Solid yields. Many of the monthly payers in certain sectors actually pay a higher dividend than those that pay quarterly.
Monthly dividends are a true treasure for investors who need reliable, steady income.
In your FREE copy of Double-Digit Monthly Payers for 2018, I will reveal the very BEST monthly dividend payers that will keep the checks coming to your mailbox like clockwork.
For example…
High-Yield Monthly Dividend Payer #1 for 2018
Collect a 10.94% Annual Yield from this High-Yield-Closed-End Income Fund
My first of these four picks is a double-digit monthly payer. And it's currently handing out a whopping 10.94% annual yield.
It's a closed-end income fund that invests in a low-paying class of income security that normally would not fit the Cash Machine profile.
However, when combined together in a play like this, it works just fine.
The security in question is convertible bonds.
Very simply, a convertible bond can be converted into the company's common stock at a given strike price, meaning you can exchange the bond for a predetermined number of shares.
I like the convertible securities market because it addresses the desires of both bond and equity investors.
For equity-oriented investors, convertibles can be viewed as a stock with a put option. The upside of the convertible comes from the underlying stock. The higher the price of the underlying stock goes, the higher the convertible price should go.
The downside protection of the convertible comes from its higher-yield and fixed-maturity value which combine to give the security downside protection.
Closed-end funds like this are one of the best ways to gain exposure to serious yield in this sector.
Judging by its current 10.94% yield, and strong performance over the last year (up 22.36%), the convertible bond mixture is paying off in spades.
The fund has assets of $955 million and incorporates the use of 37% leverage.
It is also composed primarily of 55% convertibles, 41% corporate high-yield debt, sports a current yield of 10.94% and pays monthly.
Currently, it hands out cash payments of $0.26 per share monthly. With a current share price of $6.87, that works out to an annual yield of 10.94%.
A $50,000 investment in this fund currently hands you MONTHLY checks of $455, month after month.  That's a hefty $5,460 for the year.
Heck, even a $10,000 stake would pay out $91 monthly for an extra $1,094 in income a year!
High-Yield Monthly Dividend Payer #2 for 2018
Start Collecting a 9.88% Yield with this Global Dividend & Income Fund
I get asked this all the time: What is an income investor to do in an environment where interest rates are going up and the value of existing bonds is plummeting?
Well, this monthly dividend payer is one answer: It's a closed-end diversified fund that employs a managed distribution to pay out a minimum of 10% of Net Asset Value per year.
And with a whopping one-year total return of 39.23%, the fund is outperforming the S&P 500 by almost 2 to 1. It invests 60% in equity securities and 40% in fixed income.
The equity allocation is exclusively made up of what the managers believe are "high-quality" companies within the high-yielding global equity universe.
Businesses that return free cash flow generated by the business to shareholders via dividends are the focus.
Currently, financials occupy the largest weighting and make up 18.2% of the equity portion of the portfolio.
The fixed income portion of the fund is designed to generate high total return from both current income and capital appreciation by investing primarily in intermediate-term debt securities across 14 fixed income sectors.
And the fund employs active sector rotation, extensive credit research and disciplined risk management that strives to capitalize on opportunities across undervalued areas of the fixed income markets.
It currently pays $0.113 monthly, amounting to a 9.88% yield at current levels.
However, I'm pleased to tell you this fund provides both solid monthly income and the chance at an amazing total return.
I'll give you all the details about this amazing high-yield closed-end fund… and a lot more… in your FREE copy of Double-Digit Monthly Payers for 2018.
But let me tell you about ANOTHER huge dividend payer you won't want to miss…
High-Yield Monthly Dividend Payer #3 for 2018
Cash in on a Business Development Company that Pays an Eye-Popping 8.28% Yield
My third pick for your monthly dividend portfolio is one of the sweetest income investment opportunities I've seen in a long time.
It's a Business Development Company (BDC) which are similar to Real Estate Investment Trusts (REITs) in that they have to pay out 90% of net income to shareholders.
However, unlike REITs, BDCs use leverage to fatten up returns, employing the use of derivatives like equity warrants.
The ideal Business Development Company focuses on long-term value and making investments that will perform well over several years, while being capable of withstanding different business cycles.
This particular BDC is among the best I've ever seen. It has a market cap of $345 million, Net Asset Value of $13.75, and currently trades at an attractive discount of $12.90 per share.
The company invests in 92 separate enterprises with the average loan interest charged at 8.0%.
Within that loan portfolio, 80% of the debt issued is backed by senior secured assets. That means lower risk.
And, as of last June, the company had only one turkey on its books – representing just 1.2% of the portfolio.
But since the quarter's end, even that one investment is now back on track and making its loan payments.
Here's what I really like about this income investment: It pays a monthly dividend of $0.126 per share. With its current share price of $13.79, that works out to a very respectable annual yield of 8.28%.
Someone with $50,000 to invest here would collect nice monthly payments of $347 on average… or $4,164 annually.
You'll learn all about it in your FREE copy of Double-Digit Monthly Payers for 2018.
And here's one more…
High-Yield Monthly Dividend Payer #4 for 2018
Jump on an Equity Income Fund that Pays a 6.9% Yield AND Posts 1-Year Gains of 32.3%!
My fourth pick for your monthly income portfolio is a powerhouse dividend payer with portfolio holdings that are like the starting lineup of a Super Bowl championship team.
The fund invests primarily in securities of giant, publicly traded North American tech, healthcare and consumer companies that are stable, long-lived assets essential to the economy.
The top 10 positions are in such companies as Alphabet, Amazon, Facebook, Visa, Apple, Celgene, Salesforce, Microsoft, Fedex and CSX.
The fund also trades at a very appealing discount to Net Asset Value and is comprised of a nice concentration of 63 holdings.
It currently pays out a $0.029 monthly dividend. At a current share price of around $16.21, that's an annual yield of almost 7.0%.
And here's the icing on the cake:
The shares of this fund have posted a very respectable 32.3% gain over the last 12 months!
And I expect even bigger profits in the months to come.
That means anyone who invested $50,000 a year ago would have pocketed income of $291 every month (or $3,492 each year)…
AND seen the value of their principal increase to $66,150 – for a profit of $16,140 less commissions.
Again, you can find out all about this amazing monthly dividend payer — along with the other 3 plays I just shared — when you simply download your FREE copy of Double-Digit Monthly Payers for 2018.
Now, before I tell you how to download your copy, let me say why it's POSSIBLE to find monthly dividend payers like these that give you increased income AND safety…
Cash Machine is "The" Place for
SAFE Monthly Dividend Payers
That Appreciate in Value!
Income investing is a popular approach for today's investor and retiree… but I believe it should be done with an eye on MAXIMUM safety.
That's why I reject 99 out of 100 income stocks, utilities, income trusts, MLPs, REITs or other securities that I review for my Cash Machine income-investing newsletter and service…
To make my "buy list", every income investment I consider must meet a number of very exacting criteria.
They must…
Pay an annual yield of at least 5% for my conservative buy list and around 10% for my aggressive buy list: This is the key if you want to create a steady, reliable, hefty stream of income.
Enjoy substantial earnings growth: The income investments I recommend for your portfolio are selected to deliver 10% to 16% total returns (that is, capital gains plus dividends).
Have an average daily volume of at least 50,000 shares: I only recommend liquid investments and this is the minimum amount I will accept for any investment, AND…
Have the potential for a minimum 35%-plus total return over a one-year period: Since I launched Cash Machine in 2006, the average return on winners is 35% — and that is very important to me!
It isn't easy to find income investments that meet these criteria…
…But when you do, it provides a boost to your portfolio like nothing you've ever seen…
…While ALSO giving you fat dividend checks on a quarterly, even monthly basis!
Test-Drive Cash Machine for 30 Days Without Any Risk Whatsoever!
Let me emphasize one final point: Dividend-paying stocks are the place to be in today's market, even with the new Trump administration.
I'm not the only one saying this.
While interest rates will likely continue rising in 2018, most experts like me don't expect them to rise very much.
What's more, finding good, reliable yields in an up-rate market is not a problem.
There are thousands of stocks, exchange-traded funds (ETFs), master limited partnerships (MLPs), real estate investment trusts (REITs), business development companies (BDCs), closed-end-funds and mutual funds paying reliable and steady dividends and distributions.
Where we really stand out is in finding those "diamonds" in this crowded field that also see their shares appreciate in a rising interest rate market – like in the examples I've just shown you.
As a result, money will continue flowing into the safest dividend-paying investments available — the investments I describe in detail in Double-Digit Monthly Payers for 2018 — driving up the values of the investments themselves.
There are literally THOUSANDS of pensions and pension funds that desperately need more than just capital gains to be able to meet their payment requirements.
If you participate in one of these, I'm sure you already know that…
They need INCOME… And the double-digit monthly and quarterly dividend payers I reveal in Cash Machine are some of the few places you can get it.
What's more, as interest rates rise… they will not have a direct impact on the dividends in these investments. These dividends are based on the rising earnings of the companies I recommend, not on interest rates.
And that brings me to why my Cash Machine income investing service is so important — not only for retirees or those nearing retirement, but also for investors at all levels.
At the heart of the Cash Machine service are three portfolios — Safe Haven, Conservative Dividend-Paying and Aggressive Dividend-Paying — currently with between six and ten recommendations in each. The names of the portfolios are self-explanatory.
The Safe Haven portfolio focuses on the safest of all investments that yield 3% to 5%.
The Conservative portfolio focuses on safer bets that yield between 5% and 10%.
The Aggressive portfolio focuses on investments that pay 10% to 20% yields.
Put together, the three Cash Machine portfolios are designed to generate a blended total yield of 10% — and potential total returns (capital appreciation and dividends) of 35%!
In addition, you can test-drive my Cash Machine approach without taking any risk whatsoever!
When you agree to test-drive my unique Cash Machine income investing service for 30 days, you'll get IMMEDIATE access to my brand-new Double-Digit Monthly Payers for 2018 special report…
You'll ALSO get all of my latest recommendations for 2018, as well as everything else that comes with Cash Machine, including…
Monthly Newsletter: Monthly Cash Machine issues each month. You can expect further analysis of particular sectors or investment vehicles, as well as a thorough portfolio update, an in-depth look at the current environment and where the best dividend-paying investments are right now.
Weekly Email Updates: Every Tuesday, I'll send you an email alerting you to the latest Cash Machine updates, including up-to-the-minute updates on all buy, sell and hold recommendations.
Special Hotline Alerts: Whenever I need to contact you between issues — about economic or market events, or breaking news about a current holding — I'll email you with all the details. These Alerts are my way of getting information to you that just can't wait until the next weekly update or monthly issue.
Cash Machine's Conservative, Aggressive and Safe Haven Income Portfolios: Cash Machine gives you access to three of my portfolios — Aggressive Dividend-Paying Portfolio, Conservative Dividend-Paying Portfolio and Safe Haven Portfolio. Each contains my current recommendations as well as buy limits, current yields, and my top buys.
Members-Only Conference Calls: These online and telephone conferences give me the opportunity to bring dividend-paying investing to a more personal level. These events allow me to elaborate on important developments in our holdings, exchange ideas and answer your questions.
24/7 Members-Only Website: Cash Machine is available online, 24 hours a day, seven days a week, through my subscriber-only website. Here, you can access a full archive of my weekly updates and monthly issues as well as special reports, conferences and my complete portfolio.
Best of All: You Get ALL this for
Just 13 Cents a Day!
You might expect that a service like this costs many hundreds, even thousands of dollars. After all, I can think of many income advisories alone that charge $495, $595, even $695 or more a year.
But, to introduce the Cash Machine approach to building wealth and income to as many people as possible, I am offering new subscribers a special offer of 80% off the regular price of $249 per year: Just $49 for a 1-year subscription and $89 for 2 years.
That works out to less than a buck a week, or just 13 cents a day.
When you agree to try out Cash Machine, you'll get instant access to Double-Digit Monthly Payers for 2018…
As well as the details on all 4 of the plays that pay out double-digit monthly payers that I told you about in this message.
You'll also get a copy of my latest issue with my very latest current recommendations.
AND you'll get TWO bonus special reports that will get you started in the exciting, very profitable world of Cash Machine investing…
BONUS GIFT #1: Cash Machine Quick Start Guide — $39.95 Value, Yours FREE!
In the current economic environment, most investors are taking a step back when they encounter a security that pays a dividend yield in excess of 10%. That's because investors are afraid that anything paying more than a 5% dividend is too good to be true. Nothing could be farther from the truth. In this special report, I reveal the simple steps you'll take to begin using your Cash Machine subscription immediately, even if you know nothing about income investing.
BONUS GIFT #2: My Top Quarterly Dividend Investment for 2018 — $39.95 Value, Yours FREE!
In this special report, I reveal my #1 quarterly-paying income investment for 2018. It's a business development company (BDC) that currently pays a sweet 9.17% yield and offers share price gains as well. In fact, over the last year alone, shares have risen 13.69%. Nothing like having your cake and eating it, too. This pick is everything an income investor dreams about for the coming year: a tremendous annual yield AND the potential for significant capital appreciation.
That's 3 special reports, giving you everything you need to start bringing in hundreds or thousands of dollars each month in new investment income.
And you get it all for just $49.
That's a great deal, I think, but I have an even BETTER value for you.
Simply agree to a risk-free test-drive of Cash Machine for 2 years and lock in an 82% discount!
The regular price for 2 years is $498, but if I hear from you now, you'll pay just $89. That's an 82% discount for a total savings of $409 off the regular price.
Of course, as a 2-year subscriber, you'll still receive my Double-Digit Monthly Payers for 2018 special report (along with the Cash Machine Quick Start Guide and My Top Quarterly Dividend Investment for 2018 special report)…
But you'll also get these THREE additional Bonus Gifts — valued at $119.85 total — also FREE of charge:
BONUS GIFT #3: The Top 7 Investment Traps to Avoid — $39.95 Value, Yours FREE!
High-yield securities offer some great investment opportunities… but there are pitfalls for investors who either don't understand the risks or who are tempted beyond their risk tolerance. In this valuable bonus report, I reveal the 7 biggest mistakes beginning income investors make. I also tell you how to avoid making these costly mistakes — and reveal a simple strategy for gradually "layering in" income investments into your portfolio so you "earn while you learn".
BONUS GIFT #4: Government-Mandated High Yields for Rapid Income Growth — $39.95 Value, Yours FREE!
When I keep reading how difficult the lending environment is for mid-size private companies, it only makes sense to take a hard look at the business development companies (BDCs). These specialty financials are not as well-known and understood by many people as the big banks, having just been introduced on a widespread basis during the past 10 – 20 years — but they are an exciting way for retail investors to jump headlong into the private equity market. They are a pure play on the financing of small- to medium-sized businesses in a recovering economy.
BONUS GIFT #5: Best Picks for Your 401(k) and IRA Accounts — $39.95 Value, Yours FREE!
In my Cash Machine service, I recommend a range of investment vehicles. But some — like partnerships, estates and trusts — issue K-1s instead of 1099s, so they can be tricky to deal with. For that reason, I generally recommend that you keep these investments in regular cash accounts that aren't subject to retirement income rules. I explain it all in this special report, and I reveal the specific income investments tailor-made for tax-deferred investment accounts.
In addition to the heavily discounted subscription rate, and all of the FREE bonuses, as a new subscriber you will also get…
Our Unprecedented Cash Machine Guarantee: Significantly Increase
Your Investment Income in 30 Days…
Or You Pay Nothing!
I'm so confident that the double-digit monthly payers I will share with you will dramatically boost your income that I'm willing to make you this astonishing offer:
If you don't significantly increase your investing income from our portfolio recommendations within 30 days, you don't pay a penny.
Let me be more specific.
Sign up for a 30-day, risk-free test-drive of my Cash Machine income investing recommendations.
Download your FREE copy of Double-Digit Monthly Payers for 2018, along with the other bonus reports I just described… and study the most recent weekly alerts and monthly issues of the Cash Machine.
Then, take 30 days to try out my recommendations.
No fine print. No excuses.
If you don't increase your investment income from the recommendations you discover in the Cash Machine monthly newsletter, just let me know within 30 days and you'll get a complete refund, no questions asked.
In fact, during that first 30 days, if you're dissatisfied with your Cash Machine subscription for any reason at all, just let us know – and you'll get a complete refund.
Almost no one makes an offer like this, which tells you how confident I am that these little-known monthly payers will give an enormous boost to your monthly cash flow.
So, here's what I would like you to do:
Click on the "Subscribe Now" button below… To agree on a 30-day "test-drive" (nothing more) of my Cash Machine recommendations. Rest assured, you're not committing to anything.
Decide which bonus reports you'd like! When you go to the order page, decide whether you'd like to try us out for 1 or 2 years. (The 2-year offer is a better value because it comes with some very valuable, extra bonus reports and additional savings.)
Once you subscribe, we'll email you a confirmation letter with your Double-Digit Monthly Payers for 2018 and the other special reports attached. Review the reports and my current recommendations.
Then, select the investments you want to make to receive your first dividend check. I recommend you start with the monthly dividend payers described in my Double-Digit Monthly Payers for 2018 report, so you can get a check immediately!
Watch your monthly income increase! One of the great things about the Cash Machine recommendations, especially the double-digit monthly payers, is that you can see the results almost immediately. Literally within just weeks of taking action, you can begin receiving fat dividend checks or have that money wired directly into your bank account.
Bottom line: My Cash Machine investing program WORKS, plain and simple.
It generates regular monthly and quarterly income far beyond any other investing program I've encountered.
In the unlikely event that you're not delighted by the increase in your income that these recommendations can give you, just let me know by the end of the 30-day period and I'll refund every penny you paid for your subscription.
Naturally, even if you do decide to cancel, everything you've already received — ALL of the special reports, ALL of my recommendations, and ALL of the monthly issues — are yours to keep, completely without cost or obligation.
There is only one caveat…
You Need to Act Quickly!
It's true that this is a SPECIAL DISCOUNT subscription offer that may not last long.
But that's not the reason why I urge you to ACT NOW.
The reason you should act now is that the ex-dividend dates for some VERY NICE monthly dividend investments are fast approaching… and, depending upon the size of your investment, you could be passing up some juicy cash payments.
Select Cash Machine payments are scheduled to be delivered within the next three weeks.
As soon as you accept a free trial, you'll gain access to the names of these plays along with their ex-dividend dates.
So, please don't delay.
If you're not investing in the double-digit dividend payers you find in my Cash Machine service… you're cheating yourself out of a significant amount of income.
Plus, as I said before, you risk nothing: You may cancel anytime within 30 days and receive a 100% refund of every penny you paid for your subscription.
So, don't hesitate. Click on the button below RIGHT NOW.
Sincerely,


Bryan Perry
Editor, Cash Machine
P.S. Remember, with my unconditional 30-day guarantee, you don't have to risk anything. Try out Cash Machine for 1 or 2 years, and save as much as 82% on our regular subscription price… Plus get up to 6 special reports worth $239.70 — FREE of charge!