Hello. My name is Roger Michalski. I'm the Publisher of Eagle Financial Publications.
If you've been paying attention to the markets, you know there has been some stomach-churning volatility lately.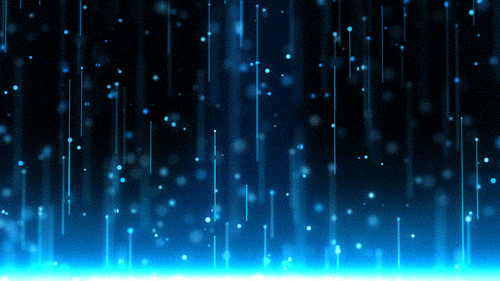 But what you may not know is that select tech stocks have soared!
When the market crashed in early February with the Dow plummeting 11% in just 12 days…
Some tech stocks were among the very few investments that went up.
Twitter jumped from $22.16 on January 25 to $30.93 on February 9, a gain of 39.5%, when the market as a whole was declining…
Unisys Corporation jumped from $8.9 per share to $9.65 in the same period, a gain of 8.4%…
GrubHub, a mobile ordering app, leapt from $76.49 a share on January 26 to $89 on February 8, a gain of 16.3%.
And ION, which provides software systems to the oil and gas industry, soared from $18.45 a share to $26.76, a gain of 44.9%, when the market as a whole was down -10%.
Here's what's really exciting about this:
A colleague of mine, who I'll introduce in a moment, is now using a brand-new Artificial Intelligence (AI) approach to trading that lets him identify tech stocks just like these…
Stocks that can make substantial upside moves even in a weak market. 
He recommended Twitter to his subscribers back in mid-December when it was selling for just $22.58 per share.
And when the market as a whole cratered in February, Twitter just kept going up and up.
My colleague is taking advantage of advanced AI technology used by some of the world's giant hedge funds.
This AI-based trading technology lets him identify what he calls "tipping points" in the shares of tech stocks. 
A "tipping point" occurs when a company's core technology products are about to be embraced by a significant segment of the market – to "go viral," as they say.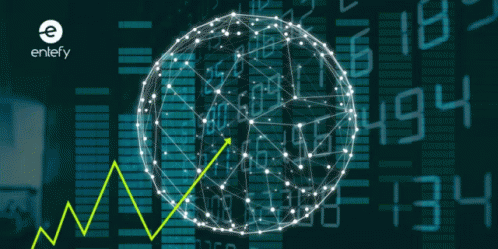 This can happen with new startups selling for pennies a share… and also with big, established conglomerates that suddenly see their shares take off like a rocket.
The point is, once the "tipping point" is reached, the profits can be substantial… and stocks can rise even in a volatile market like we saw in early February. 
For example, in just the past few weeks, you could have used "tipping point" trades to bag gains of 303%, 176%, 109% and 100%…
Just as a select group of lucky investors did recently…
Over time, these "tipping point" trades can potentially hand you gains as large of 10,000% or more.
Here's a classic example: Qualcomm.
Qualcomm was a solid telecommunications company with shares that basically did nothing throughout the 1990s.
However, around 2003, a "tipping point" occurred: very suddenly, Qualcomm shares started rising at an accelerated rate.
When that happens, the profits can be astronomical.
Just think about how different your life would be had you known about this "tipping point" trade back when telecommunications giant Qualcomm was at 55 cents a share… before it soared to $66, a gain of 11,900%. 
It skyrocketed, on average, 21% a year for 25 years.
This means it could have multiplied your money 110 times over.
Imagine how much this would have changed your life if you had invested just $100, $1,000, or $10,000 on this one "tipping point" trade.
You would never have to work or invest again.
Can you see why I can't help but share this exciting trading opportunity with you?
It can completely change everything about your retirement and your financial future…
Here's another example: Diodes Incorporated.
This company, too, saw its shares go nowhere for years on end… but then, suddenly, a "tipping point" occurred. 
The shares exploded upwards.
When Diodes hit the "tipping point," it skyrocketed from 30 cents per share to $30.46 — a gain of 10,053%.
And it was enough to turn just a small stake of $1,000 into $100,530.
By investing standards, that was nothing short of astonishing.
These types of gains shouldn't even be possible according to mainstream trading.
But they're routine once you know how "tipping point" trades work and how to identify them.
Another example — using the same "tipping point" approach — is a company called Astronics.
It was a little company that began manufacturing the tiny digital TV sets in the back of airline seats, and only sold for 30 cents per share.
But everything changed when the "tipping point" arrived.
A typical "tipping point" trade, this company saw a steep 12,233% climb when some of the other trades were taking off.
That's enough to turn just a small stake of $1,000 into $122,233.
Here's another example…
Way back in the 1990s, two semiconductor pioneers named Robert Noyce and Gordon Moore decided to take advantage of the new interest in personal computers. 
Up until then their small company, which they called Intel, primarily made memory chips for the commercial data processing industry. The stock basically went nowhere.
I won't go into too much detail, but the company's founders began to design brand-new micro-processors that could be used in personal computers.
They were willing to take chances on bold new directions… and their company's fortunes shifted big time. 
Especially for early investors.
As the PC revolution took off, Intel's stock hit the "tipping point" and absolutely exploded in value…
In the early 1990s, it shot up from as low as $1 per share to $46 today. Take a look:
That was a gain of 4,323%.
Just $2,000 in Intel's stock would have handed you $86,400 in profits.
Imagine if you put in a little more: $5,000 would have turned into nearly $221,000.
A more aggressive investment of $30,000 would mean you'd have $1.3 million today.
That's the beauty of the "tipping point" approach.
Since the profits are potentially so high, you only have to invest a small amount to sit on a three- or even four-figure windfall. Your risk is strictly limited.
If you have some extra money you wanted to speculate with, and invested $10,000, imagine the fortune you could potentially be enjoying today.
Of course, Intel was hardly the only tech company that saw "tipping points" as a result of the tech revolutions of the 1980s and 90s.
In fact, it's actually one of the less profitable examples.
The software company Oracle skyrocketed from just 13 cents per share in the early 1990s to a price today of $49.20, a gain of 37,746%.
That's enough to turn every $10,000 invested into… $3.7 million!
I could give you hundreds of examples, but you get the point:
Once a "tipping point" occurs, certain trades will inevitably go through the roof.
So at this point, you might be wondering…
"Why haven't I heard of 'tipping point' trades?"
Well, the truth is… you probably have.
As I mentioned, "tipping points" come when a disruptive technology goes "viral."
It's when a service or product becomes essential for an entire industry… the way the tiny TV sets in the back of airline seats became an industry-wide standard.
The problem lies in identifying when a "tipping point" will occur… so that a boring high-tech stock is about to explode.
That's where Artificial Intelligence comes in… and one of the very few traders in the world who is using it to identify winning trades.
The 20-Year Veteran Who Uses
AI Technology to Find the
Opportunities No One Else Can!
Bryan Perry – the trading expert behind "tipping point" trades – is one of the few experts in the world who uses Artificial Intelligence technology to trade the markets.
Bryan spent nearly two decades working as a financial advisor for top Wall Street firms like Paine Webber and Bear Stearns.
For the last 10 years, he's dedicated himself to helping individual investors safely increase their wealth. He is widely known for his Cash Machine newsletter.
But now Bryan has developed a revolutionary new way to trade tech stocks.
After years of closely monitoring the development of Artificial Intelligence and its widespread use among tech companies, Bryan has found a way to take advantage of AI to trade tech stocks.
The world's giant hedge funds have spent millions developing AI trading technology… and Bryan is one of the few analysts in the world who is providing the same type of AI-backed trading signals to the general public.
What makes AI unique? Unlike conventional software trading programs, an AI system is able to learn as it goes. 
With the amount of data and computer processing power available now hitting new records, Bryan's AI trading system can spot trend patterns that most powerful systems in the past would miss.
I can't go into too much detail here, but Bryan's system assigns a statistical probability to a developing stock trend continuing. 
What's more, Bryan does not recommend any trade that does not have at least a 90% predicted probability of success.
He started using this AI system only in mid-December 2017.
And it has already booked triple-digit gains on trades in Texas Instruments, Twitter, STMicroelectronics and PayPal.
As we saw, Twitter gained an eye-popping 39.5% when the market as a whole fell 11%.
In fact, Bryan's Artificial Intelligence approach to trading is currently posting an annualized return of 458%!
Bryan Will Help You Find the Intels,
Oracles and Diodes of Tomorrow…
Bryan has created a brand-new advisory service dedicated exclusively to using this Artificial Intelligence system to identify "tipping point" tech stocks – both the stocks themselves and short-term options.
He calls this new service, Hi-Tech Trader.
Make no mistake: this is no ordinary tech stock service. 
Hi-Tech Trader focuses primarily on the BIG breakthrough technologies that will change the world as we know it…
The way the Internet changed the world… and the smartphone… and digital video.
I'm talking about truly "disruptive" technologies.
As a result, this is definitely a "swing for the bleachers" type of service.
We're looking for the Amazons, Oracles and Qualcomms of tomorrow – the kinds of stocks that can multiply your investment by 10, 20, even 50 times or more…
The way Apple grew from $2 a share in 2004 to $174 today – a gain of 8,600% in 13 years…
Or the way Tesla has seen its stock shoot up from $30 per share in 2012 to $317 – a gain of 956% in just 5 years.
What's more, Bryan's subscribers also look for fast profits. 
You see, Bryan uses his AI-based trading system in conjunction with a specialized strategy for low-risk option plays.
When Bryan recommends a "tipping point" tech stock, he usually recommends an inexpensive option trade as well, so his subscribers can pocket additional cash over the coming few weeks.
And his track record for options speaks for itself: Subscribers have already bagged gains of 303%, 176%, 109%, and 100% on closed options trades.
That's 4 triple-digit winners taken from the first month of Bryan's new service alone!
And it's not just the options plays that are crushing it…
The underlying stocks are also doing very well, even with the recent volatility in the market as a whole.
And here's the best news of all: 
You Can Now Get ALL of
Bryan's Latest "Tipping Point"
Trades Risk-Free!
Imagine if you could go back in time… back to the early 2000s… when Apple was selling for just $1.50 per share.
Imagine someone told you the company would soon be making live videophones available to the masses that would change how we live… Imagine how much money you could have now if you had known that!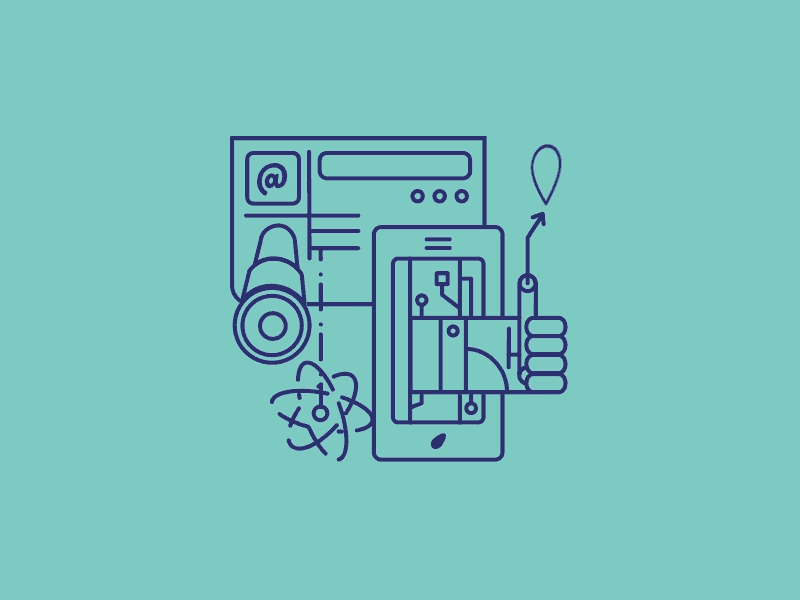 Well, that's what Hi-Tech Trader is like:
A way to take advantage of the technological revolutions that will transform our day-to-day lives over the coming decade – like Artificial Intelligence – and the specific stocks that will profit from them the most.
Over the past months, Bryan has identified a series of "tipping point" opportunities that he believes could effectively set you up for life.
To help you take advantage of these life-changing opportunities, Bryan has prepared a special portfolio of trades — with the specific stocks that could earn you 5, 10, even up to 20 times your money.
Bryan refers to this recommended portfolio as "Tipping Point Trades: The Best High-Tech Plays for 2018."
Once you see why Bryan is so enthusiastic about each of these stocks, you'll understand why he's following them so closely. 
In short: Bryan's "Tipping Point Trades: The Best High-Tech Plays for 2018" portfolio reveals his list of next-generation tech superstars, including opportunities like these: 
The giant auto-industry supplier that dominates the emerging self-driving market with advanced driver-assist systems…
The electronic navigation conglomerate that provides commercial vehicles with "centimeter accurate" GPS systems that will be the backbone of the invisible superhighway…
The data communications company that is making sure the vast amounts of data produced by driverless vehicles can be passed along the invisible superhighway…
The cell tower giant that is putting in the infrastructure for massive sensor networks that are 100x faster than 4G and essential for self-driving cars, advanced robotics, telemedicine, automated factories, smart cities and more.
And MORE!
Of course, as I'm sure you've guessed by now, Bryan can't hand out this information to the general public. 
However, when you accept a risk-free trial of Hi-Tech Trader, you'll get access to his entire portfolio of recommended trades, including the names of each of these companies and their stock symbols. 
I'll tell you how you can get instant access in just a moment.
First, Bryan has something else he would like to give you today.
It's an exclusive investment report about "tipping point" opportunities in a specialized tech niche: Artificial Intelligence (AI) and Robotics.
AI and the robotics revolution are actually far more advanced than the general public realizes.
Intelligent robots are already being widely used in business.
Robots are now delivering room service at the Crown Plaza hotel in Silicon Valley…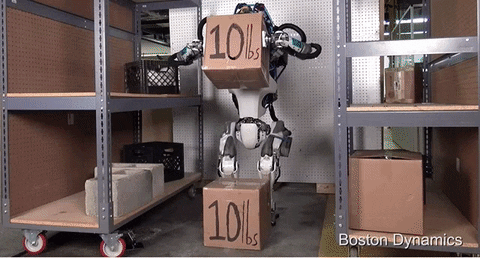 Delivering take-out food in London…
And stocking shelves at Best Buy.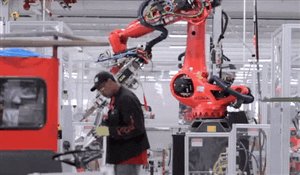 Adidas now uses robots to manufacture its famous running shoes. 
Hospitals now use robots to disinfect rooms and perform precision surgeries.
And major law firms are now training robots, instead of paralegals, to perform routine tasks, such as law library research, photocopying, and the drafting of simple agreements.
All of this is made possible through breakthroughs in Artificial Intelligence and a specialized part of AI known as "machine learning."
Machine learning is the bundle of technologies that allow robots to quickly learn from their mistakes and modify their behaviors as a result. It's the same technology that lies behind Bryan's own trading system.
Early investors in machine learning include Nvidia, Intel and IBM. 
And many of the key players are small companies you've likely never heard of… such as Hubspot.
Since its IPO in 2005, this business automation company has seen phenomenal growth. Since late 2014, the company's stock has jumped from $33.50 a share to $81 today – a gain of 141.7% in just 36 months.
But some of the biggest plays in AI, machine learning, and robotics are even more obscure than this. Investing in them now would be like paying 13 cents for Oracle back in 1991.
These are the kinds of opportunities that can change your life.
And I want you to be able to get in on them as soon as possible…
Here's another example of what I'm talking about: Yaskawa Electric.
It's a Japanese manufacturer of industrial robots and the servos, motion controllers, AC motor drives, and switches that go into them.
This isn't a small company. 
It has sales in excess of $300 billion… and its stock has taken off.
Over the past 12 months, YSKY's shares have soared 157%.
And this is merely ONE of the opportunities in AI and robotics that I am currently following.
That's why Bryan wants to send you this high-tech investing dossier immediately, FREE of charge.
It's called, The AI Revolution: How Machine Learning and Robotics Can Make You Rich.
The recent market volatility means that some of these AI and Robotics opportunities can be had at bargain prices.
They could soon take off to astronomical heights.
You could see the kinds of gains that allow you to retire early – or, if you're already retired, to enjoy a more secure financial position.
Bottom line: If you've been looking for an opportunity to accumulate a fortune, investing very little money, and in even less time, this report is a must-read.
To get your free copy of it, all we ask is that you give Bryan's investment advisory service, Hi-Tech Trader, a no-risk test-drive.
Protect Your Portfolio With
"Tipping Point" Trades
As I said, there are potentially dozens of "tipping point" opportunities every year.
Bryan is tracking down the most promising tech plays in order to squeeze every drop of profit from each of them – by investing in both the stocks themselves, and his winning options recommendations.
Now, these "tipping point" plays can be volatile. 
That's why I can't reveal any of the names of Bryan's picks in this presentation.
But here's the good news: In order for you to take advantage of Bryan's AI-based trading system, we're opening up the charter offer to Hi-Tech Trader on a limited basis.
Bryan's AI-based trading recommendations come with no risk and no obligation on your part.
For 30 days, you can profit from every single one of the winning recommendations Bryan shares exclusively with his subscribers… without risking a single dime.
You can test-drive his new Hi-Tech Trader risk-free for 30 days – and get instant access to these recommendations right now.
I want you to see for yourself how potentially profitable Hi-Tech Trader really can be for you…
We may never be able to make this offer again.
In addition to all the investments we've discussed in this message, Bryan is also expecting to recommend at least one more new high-tech winner next week…
The minute you agree to test-drive Hi-Tech Trader, you'll get access to Bryan's recommended portfolio of "tipping point" trades, his special investment report, The AI Revolution: How Machine Learning and Robotics Can Make You Rich, and these other members-only benefits:
Weekly Flash Updates: You'll be on the VIP list to receive weekly urgent alerts with full details on the newest and most exciting "disruptive" tech stock plays — including full instructions on every recommendation he makes. You'll be fully updated on any action he recommends.
Urgent Action Alerts: You get up-to-the-minute urgent action alerts on all of Bryan's positions… which means you won't miss out on a single cent of profit. Most of Bryan's positions don't require quick action, but whenever there is a special situation or opportunity that he thinks just can't wait… you'll get an email to alert you to what's going on.
Options Recommendations: You get instant access to Bryan's exclusive options recommendations on tech plays that can easily double your money in a matter of weeks, turning a $1,000 flyer into $2,000… or $5,000 into $10,000.
Protective Stops: You get specific recommendations for strictly limiting your risk. Bryan believes in using stops, and he provides you with very specific instructions for setting and raising your stops and limit orders on all of his recommendations. 
Hi-Tech Trader Members-Only Website: This is where Bryan post any and every recommendation that fits his exacting criteria. These are the "under-the-radar" high-tech opportunities Bryan has handpicked from among dozens he researches on a weekly basis. You'll find every alert Bryan has ever issued there.
In addition, you get answers to your questions with direct access to his staff.
The instructions in every weekly flash alert are clear and precise. Just read them, word for word, to your broker — or enter the symbols into your favorite discount online broker.
Regardless, Bryan knows that you may have questions.
With this premium service, you can ask your questions and we'll get back to you ASAP. 
Simply give our staff a call at 1-877-728-8999, and we'll make sure you get the answers to your questions right away.
All this makes the $1,995 regular price for Hi-Tech Trader seem like a bargain.
But you don't have to pay anywhere near that much.
In fact, I'd like to offer you…
A Whopping $1,000 in
Instant Savings Right Now!
As part of a new charter membership offer, we are only charging $995 for this ground-breaking, AI-based advisory service — one that Bryan expects will deliver double- and triple-digit gains to his readers very quickly.
We'll even give you the first month… RISK-FREE.
So, let's recap what you get:
Exclusive Benefit #1: "Tipping Point Trades: The Best High-Tech Plays for 2018" Portfolio — This is Bryan's current portfolio of recommended trades, including an archive containing the full details on each of these "tipping point" trades – plays that could multiply your investment by 5, 10, even 20 times.

Exclusive Benefit #2: The AI Revolution: How Machine Learning and Robotics Can Make You Rich — This special report outlines the AI and Robotics nice of the high-technology sector, and how you could get rich investing in it.
Instant Access to Bryan's Options Trades
Stop & Limit Orders for Every Recommendation
Urgent Action Alerts
Hi-Tech Trader Members-Only Website
Answers to Your Questions
If you ask me, that's quite a package for $995 a year.
And to top it all off, it all comes with our unprecedented money-back guarantee:
You Must Earn the Cost of
Hi-Tech Trader in Just 30 Days —
Or You Pay Nothing!
Best of all, you can try out Hi-Tech Trader risk-free, and get your money back if it doesn't make up the cost of the service in the first 30 days alone.
Here are the specifics:
Test-drive the service for one month.
Make as many of Bryan's AI-based trade recommendations (stocks and/or options) as you wish. (Some of the stocks Bryan is following have shot up nearly 40% or more just in recent weeks.)
If you haven't immediately earned the cost of the service within that first 30-day period, you may cancel and receive a full refund of your subscription price, no questions asked.
Look at it this way: 
If I'm right, Bryan's "tipping point" trades could be your pathway to a new financial future.
And while I'm not claiming you'll get rich overnight – past performance is no guarantee of future results – I am saying that you could be well on the way to a more prosperous future.
At the very least, you could earn a substantial windfall with these AI-discovered, high-tech opportunities – money that you could use to pay off your mortgage, take your significant other on vacation, or buy a new car with cash.
So, to secure access to Bryan's recommended, "Tipping Point Trades: The Best High-Tech Plays for 2018" portfolio right now — along with your free copy of his bonus report, The AI Revolution: How Machine Learning and Robotics Can Make You Rich…
As well as all of the other exclusive benefits of membership, just click on the button below.
If you wish you'd invested in Apple back when it sold for $2 a share, this is the service for you. 
Don't wait. Click the button below now.
Sincerely,


Roger Michalski
Publisher, Eagle Financial Publications
P.S. Due to the time-sensitive nature of this charter opportunity, we can only make it available for a limited time. At this point, I can't say for sure exactly how long this offer will be available… It could be anywhere from days to weeks. So please don't hesitate. Click the button below to accept a risk-free trial for 30 days.