That's money in the bank – well, in your account, really, as premium payments for options like this are deposited automatically into your trading account.
Once that money's locked in, two things can happen with the options you sold to another investor:
First, Starbucks shares may NOT have hit the strike price by the date specified… Here, as I said, the options you sold would have expired "unexercised"
So, you just keep the $950 option income and that's it.
And get this: that is what usually happens – 90% of the time, in fact – with options contracts. They expire worthless.
Second, what could have happened, instead, was that Starbucks HIT the strike price before the options expired.
Here, the shares represented by your options contract would have been automatically sold from your portfolio at the strike price, and the profits from that sale automatically deposited. 
In the second case, you would have made money TWO ways: Collecting the $950 cash premium when you sold the options…
AND collecting the profits made when you sold your Starbucks shares.
By sitting back and using this simple (and IRS approved) options selling strategy, you can create your own "Personal Pension" fund and average between 36% – 60% in additional income each year.
Grow Your "Personal Pension"
Into a Lifetime of Income
Here's something else about using my "Personal Pension" plan.
It only takes about 2-3 minutes to execute the trades I recommend. That's 15-20 minutes a month to create all the money you'll ever need in retirement.
Retired already or not, everyone should have that small bit of time to add significant income each month.
So, if you need to grow your nest egg, you can relax a bit. I've got you covered.
With all my years watching the market, and a focused eye on 7-8 smart, relevant, repeat-profit stocks, this is it. 
I realize the DOW and S&P are up, hitting all-time highs… and our President is having a strong effect on the industry worldwide…
But here's the thing…
This strategy works regardless of the market's – or the President's – ups and downs. 
Here's why…
We only play the best of the best companies when it comes to using this strategy.
And it works.
We've made income-generating and retirement-rescuing gains from some of the market's most high-profile names… Companies you'd recognize like Smith and Wesson, Salesforce.com, T-Mobile, Twitter, Paycom Software, Virgin America, J.C. Penney, JetBlue, Starbucks and Microsoft… to name a few.
More recently, I've been looking more specifically into today's red-hot sectors, eclectic tech and ecommerce, artificial intelligence, robotic machinery, biotech, gaming, and more.
Then I look for leading names in these sectors.
That's led me – and my readers – to a number of wins with companies that might be less familiar to you, like: Cyberark Software… Cheniere Energy… Barracuda and Yandex.
But don't think our winners are sector bound… we also go where the action's hot.
That's why you may not be surprised to learn another place I've struck gold is China…
China's 6.9% growth has been great for us. Specifically, in Chinese internet companies like Momo and Trivago, which we've recently won with as well.
We only focus on powerful stocks like these – growing companies – with solid business models. And we never overcrowd our portfolio with too many picks to manage.
Typically, we have 7-10 plays only at any one time. That way, we can focus on the best, and consistently make money.
That means you'll never be on the hook for hundreds of thousands of dollars in stocks held. And, as you're about to see, many of these gains can be had with a portfolio of just $5,000.
Here's a Couple More Recent
Profit Examples
I recommended Paycom, an employee management company a couple of months back.
With a $5,000 portfolio, you could have bought 100 shares, turned around and sold 1 call option (worth those 100 shares).
As soon as your option was bought, you would have received an automatic payment of $525 in your retirement account.
If you had $10,000… you could have sold 2 call options and deposited an instant $1,050.
$50,000 would have let you sell 10 call options, and put $5,775 into your account once your calls sold.
Not bad.
And we've done this with Proshares, Momo, Smith & Wesson, and others as well.
The best thing about selling call options is that, whenever the options we sell expire worthless, we can keep going back to these stocks and sell options again and again, until they finally hit a strike price.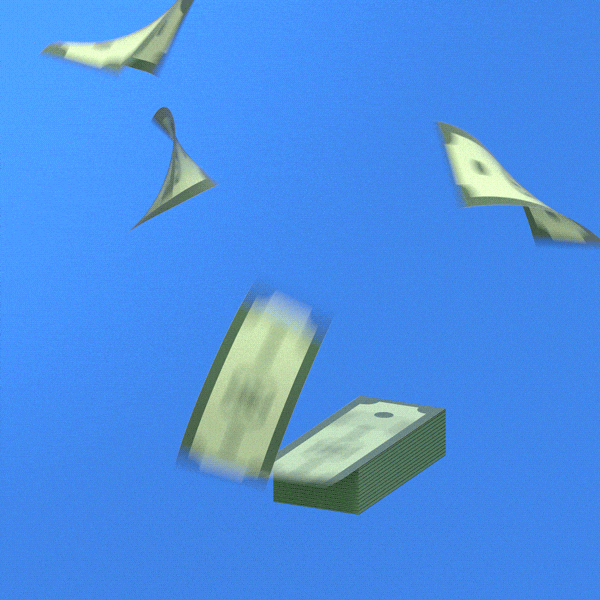 There is no end to how many times shares can continue to pay out.
Payments like these, as little as 3%, 4%, maybe even 6% per month really add up.
That's how "Personal Pension" users have been able to get average annual returns of between 36% – 60%.
That's why I'm on the hunt for plays like these every day.
Here's a few more payouts from my actual recommendations: 
$3,100 in CASH income selling calls on Ellie Mae in just 4 weeks…
$2,050 in CASH income selling calls on CyberArk in just 4 weeks…
$2,040 in CASH income selling calls on Arista Networks in just 28 day…
$1,025 in CASH income selling calls on Intrexon shares in less than a month…
$830 in CASH income selling calls on Visa shares…
Who wouldn't enjoy pocketing additional income like this for only a couple of minutes' "work" a week?
Of course you would. That's why this strategy's right for everyone with income needs…
Whether You Have 10 Years Until
Retirement, or Are Already There,
This is an Excellent Source of
Additional Income
This is far from aggressive trading or day trading.
But it is still high-octane fuel for your retirement account!
It offers cash payments up to 30 times greater than what you'd get from dividend stocks, CDs and Treasury notes at today's rates…
You get the chance to earn 3% – 6% a month in extra income.
And when you pile appreciation on top of that, you lock in 36% – 60% average annual gains.
My "Personal Pension" plan offers perfect balance of risk and reward – why else would the IRS approve it in retirement accounts?
Making money with it is automatic, with funds deposited straight into your account…
You'll never have to watch the market like a hawk ever again as trades take 2-3 minutes only.
It's also one of the easiest money-making strategies in the market today…
To use my "Personal Pension," just follow these 3 simple steps:
Buy the good, solid stocks I'll recommend for you.
Sell your call options when I say, with two or three clicks of your mouse. (Nothing tricky.)
Collect hundreds or thousands of dollars almost immediately when your call options sell.
Like I said: Simple.
But, no matter how much I go on about what this strategy can do, it's really the people making money from it who describe it best…
---
"There are many recommendations I would not have known about without this service." – F.X., Muncie, Indiana
---
"I started with about $100,000 and now have about $550,000 – some of the funds being investment growth, some from 'new money' and some from trading profits." – D.M., San Mateo, CA
---
Selling call options like this is one of the best kept secrets of the world's greatest investors when it comes to banking consistent, rapid-paced gains. They use it to generate billions a year.
And now you have the opportunity to do the same with your own "Personal Pension" plan.
That's more important than ever today, because, as I see it…
There Are Only 3 Retirement Options
When You Get Right Down to it…  
Here they are:
You never retire, working into your 80s or longer to pay your bills.
You retire, but on a shoestring budget, living out the rest of your life on meager income.
You retire and enjoy the rest of your life on your terms, with plenty of cash in the bank.
I created my "Personal Pension" strategy to help as many investors as possible be in that third group.
And I created a trading service to deliver it to them as easily as possible.
It's called Quick Income Trader.
And it's perfect for whatever income or retirement savings challenges you face, as well as whatever the market, the President, or the world throws at you…
But it works best in today's environment… a growing U.S. economy, low rates, a strong job market, non-existent inflation…
This climate seems tailor-made for Quick Income Trader's ability to make money.
NOW is the perfect time for you.   
If You've Stuck with Me So Far,
I Assume You Want Some Details
Even though you now know most of the important facts of my Quick Income Trader service, I have more to tell you about how you can maximize your investment dollars.
I love options. My subscribers have collectively made a small fortune with them.
But I think they are often misunderstood and misrepresented. Too many investors avoid options, period… And that's just plain dumb.
So I put everything you need to know about options and selling calls into a comprehensive, special report. It's called: Call Options as a Personal Pension Plan: How to Make Up to 60% More Retirement Income.
Regularly, I would sell it for $79. But, I'm going to give it to you for FREE.  
In this concise, easy-to-understand report, you'll discover my easy-to-understand plan for making significant money with call options, including:
How I pick the stocks on which to sell call options. You'll see how I look for my carefully-chosen, "sweet spot" portfolio of 7-10 stocks that let us maneuver quickly in any market condition. These stocks have a little volatility, and a steady or slowly-rising share price.
A 6-part video series that walks you through the selling of call options step-by-step, quickly and effortlessly. These 3-5 minute videos detail how you make quick, automatic, consistent income selling calls.
How to set up a simplified portfolio that optimizes your chance at more income, and additional gains from appreciation.
With Call Options as a Personal Pension Plan: How to Make Up to 60% More Retirement Income, you'll quickly be on your way to a healthy retirement bank account, and a comfortable worry-free retirement that you may not have thought possible… until now.
It's all inside this A-to-Z report I want you to have for FREE.
Now, here's how you can get your copy in about 5 minutes…
Claim Your 30-Day Test-Drive of
My Premiere Trading Service:
Quick Income Trader
I've just spelled out the details of my winning strategy to give you up to 60% annual growth…
But I understand that it takes a lot of trust to allow me to help you grow your retirement account.
That's why I want to offer you a 30-day test-drive of my Quick Income Trader service… and rush you my special report. Your risk in doing this is ZERO.
You'll have a full 30 days to see the cash roll in for only a few minutes of work each month. It's like extra retirement money-on-demand.
During those 30 days, you'll enjoy all of the benefits of regular membership, including:
Weekly Issues of Quick Income Trader Alerts:
Every week, via email, you get exact money-making recommendations showing you what to buy… when to buy… and when to sell. No guesswork involved on your part!
Special Text Message Alerts:
To make sure you never miss an urgent buy/sell recommendation or update to your portfolio, I will send you a text message so you can take action immediately.
Special Training Library:
If you really want to get into the nuts and bolts of my system, there are countless resources in my library to walk you through it, including short video training pieces, deep-dive looks into special or unique investments, and even common-sense, evergreen money-making strategies available to all.
V.I.P. 24/7 Access to Private Areas of My Quick Income Trader Website:
You get V.I.P. access to my latest research, recommendations, weekly issues, hotlines, special reports, and your training library. Anything you can dream of to help you make money with call options is here.
Plus, there's one more important thing I'm excited to tell you about…
Brand new in Quick Income Trader is the inclusion of selling puts options (just like we sell call options) that let you profit from investments that lose value. 
This will enable you to make money, regardless of overall market tone.
Now, there's only one last matter…
Would You Pay Less than $1,000 a Year
For 60% More Income? 
Not surprisingly, most people see this equation as a no brainer to solve.
What's your next best plan for pulling in retirement account profits of up to 60% per year for doing almost nothing?
Or, even if you decide to enlist some help, say with a financial advisor or retirement planner, I guarantee they will not do what I am doing behind-the-scenes to set you up for this kind of return.
Sure, you could learn to do this on your own… But it will likely take you a couple of years to get up to speed, and up to 10 more years to be very good at it.
Or there are other expensive trading services that may give you the same results…
But be prepared to pay at least $5,000 a year… or even twice as much. Even at that price, there's no guarantee you'll see up to $60,000 a year in cash income.
That's why I think you'll be happy to hear that Quick Income Trader isn't even half as expensive as other trading services. A 1-year membership is usually $1,995.
But the last thing I want to do is bring you to this point and have you walk away over price. It's too important, and I understand that you are looking to improve your retirement situation.
That's serious business. I don't want price to be what stands between you and that needed income.
So, for the next 48 hours, I'm guaranteeing you a spot in Quick Income Trader at $1,000 off.
Which means you only pay $995.
You could make that back in just days on a few call option sales.
During your 30-day test-drive, you should have made your $995 back many times over if you simply follow my lead.
I urge you to start your test-drive now. You could literally make your money back, and more, in just days.
All you have to do is click the button below to join Quick Income Trader.  
Within moments after you join, you'll get everything you need to make hundreds — maybe thousands — of dollars selling your first call options.
I hope I've made this very easy for you.
I've laid out exactly how you can add 3% – 6% a month in extra income to your account – that's 36% – 60% over a whole year.
I've shown you how reliable the strategy is. For 3+ years, we have created consistent profits. I see no reason why it would stop anytime soon.
I've demonstrated how it can make up for lost time, building wealth faster than you can imagine.
I've shown how I've never lost a penny selling covered calls to other investors.
I've offered you a FREE report to get you up to speed on options.
And I've offered you a 30-day test-drive.
Those are a lot of good reasons to see if Quick Income Trader can become your "Personal Pension" plan today.
But, in case you still have doubts, here's one more fail-safe for you …
My Rock-Solid 100% Money-Back Guarantee!
With my 100% money-back guarantee, there's simply no way to go wrong.  Let me show you how you are protected.
You get 30 days of complete satisfaction:
You MUST be 100% thrilled with the service, your earnings and your new income during the first 30 days with Quick Income Trader or I will INSIST on rushing you a complete, 100% refund of every dime you paid. No worries… and no questions asked.
What could be fairer?
Go ahead and get started now. Click the button below. Remember, it's only a risk-free test-drive.
Yes, this is a big decision, but putting it off won't help you grow your savings.
Act right now, unless you're 100% sure you've got more than enough income today to last through your entire retirement. 
If not, I'm glad we've found each other because, now, you have a way to supplement whatever income you currently have…
A way to create a "Personal Pension" and get your savings, your life and your retirement back on track.
Even after 20+ years on Wall Street, I honestly don't know of a better retirement savings accelerator than this.  
It's fast, easy, automated and consistent…
What else do you want?
To the Retirement of Your Dreams,


Bryan Perry
Editor, Quick Income Trader
P.S. If you need to make up for lost time and money, my "Personal Pension" plan is the perfect solution. Click the button below now to get started.